Highlight
Introducing the Magic of Tone and Vibration Training
Experience a new way to train with positive reinforcement!
Hello – I'm Vickie Lamb, and have been immersed in my passions of dogs and horses since childhood, always striving to learn and advance all methods of training as time rolls along. Over many years, I've evolved an approach using remote training with audible and physical features that offer communication and control – without e-stimulation -- at distances beyond leashes and training ropes, with consistent, long-term reliable results, and am anxious to share these positive approaches to training with you! This revised website will offer regular updates on content and material for this new wave of training, and much more! Thank you for visiting, and please come back often, as new content will be updated weekly, and sometimes more often!
On VLO and VLO's media sites, find fresh and unique capsules about life spent outdoors, as well as with dogs and horses, shared in engaging weekly (and sometimes more often) updates.
More upcoming courses
Hunting Dog Basics — "More than a Huntin' Dog"
Also, please watch for upcoming books, DVDs, gift ideas, and helpful dog accessories and items for dog folks!
New items will be added soon!
My Services
My goals within this website include revealing my Christian-based Outdoor lifestyle in distinctive ways, while also providing in-depth content sharing completely unique dog training methods for all dogs, be they companion dogs, sporting, or performance dogs.
Applied are cutting edge techniques using tone and vibration training–to make training more effective and better for the dogs. With a lifetime devoted to training dogs while employing a deeply committed and constant study and application of ways to improve ways to accomplish that, many inroads have been bridged while on this path. Ultimately, training should be fun – for both you and your dog – and the process of life should be a blessed journey well lived !
Please visit often to enjoy regularly updated material and content!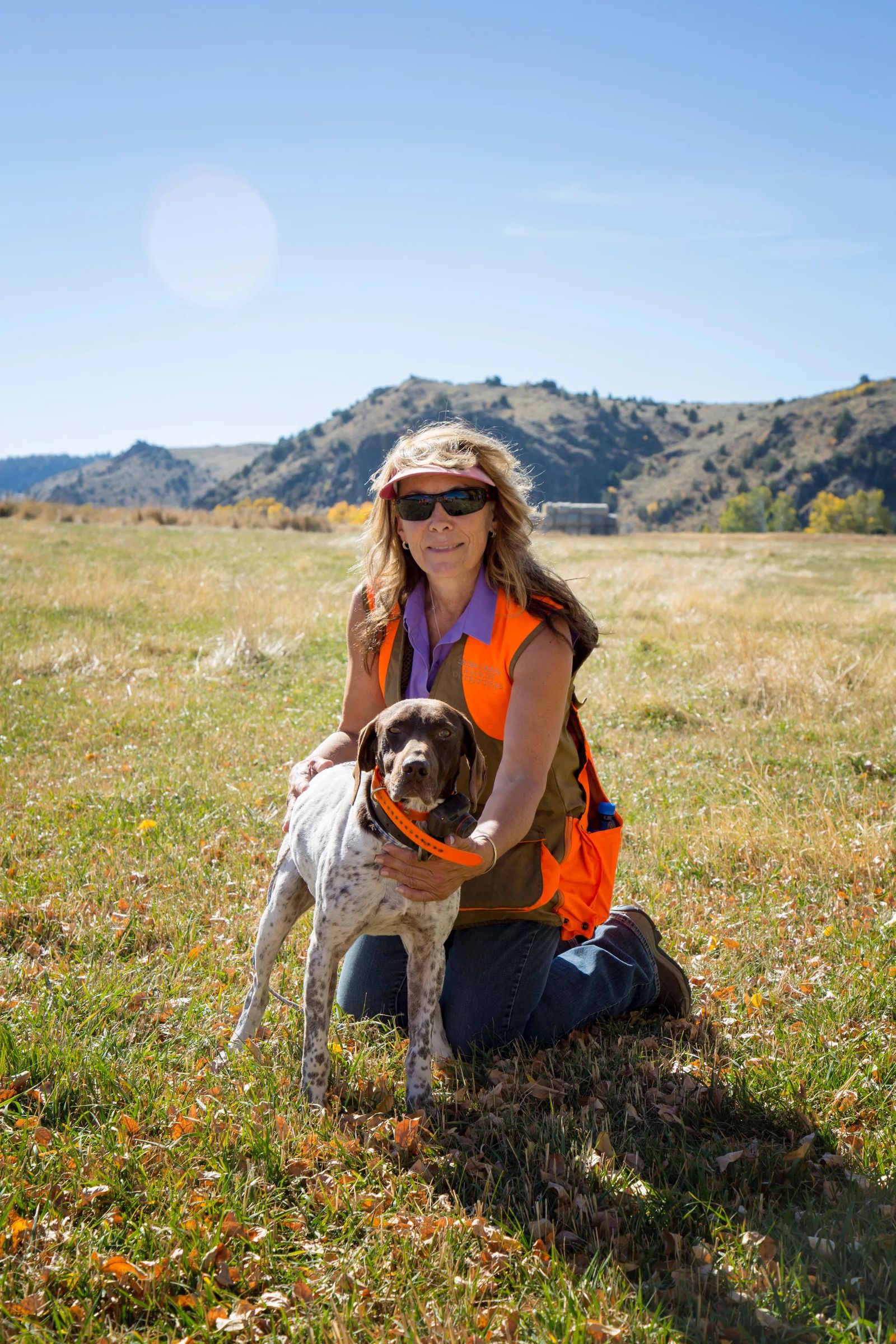 Vickie speaks canine. There are trainers who specialize in hounds, others in retrievers, and still others in pointing dogs. But ever since wolves moved to our side of the campfire, dogs have been dogs, regardless of the shapes they've been twisted into and the talents they've had instilled in them ... So A Walker is a Labrador is a shorthair is a Jack Russell. If you know how to speak canine, and Vickie does, you can train just about any dog to do just about anything a dog is capable of... I have seen Vickie's dogs work, I have seen the high regard in which she's held by her peers--trainers, trialers, and trial judges--...If you follow her advice in this book, you'll end up with a trained dog, one that wants to please you, one that will hunt to your gun, one that will make you a fine companion at home, and one that will make you proud for years. Steve Smith, Author, and Past Editor of The Retriever Journal and The Pointing Dog Journal, in the Foreword of The Ultimate Hunting Dog Reference Book
Vickie Lamb
About Vickie
Following college, Vickie worked or interned under several of the nation's top professional dog trainers, including Hugh Arthur, Jim Kappes, Rex Carr and Robert Wehle. She has raised, trained, handled and titled retrievers to field trial all-age level and national competition, and also achieved the same levels of success...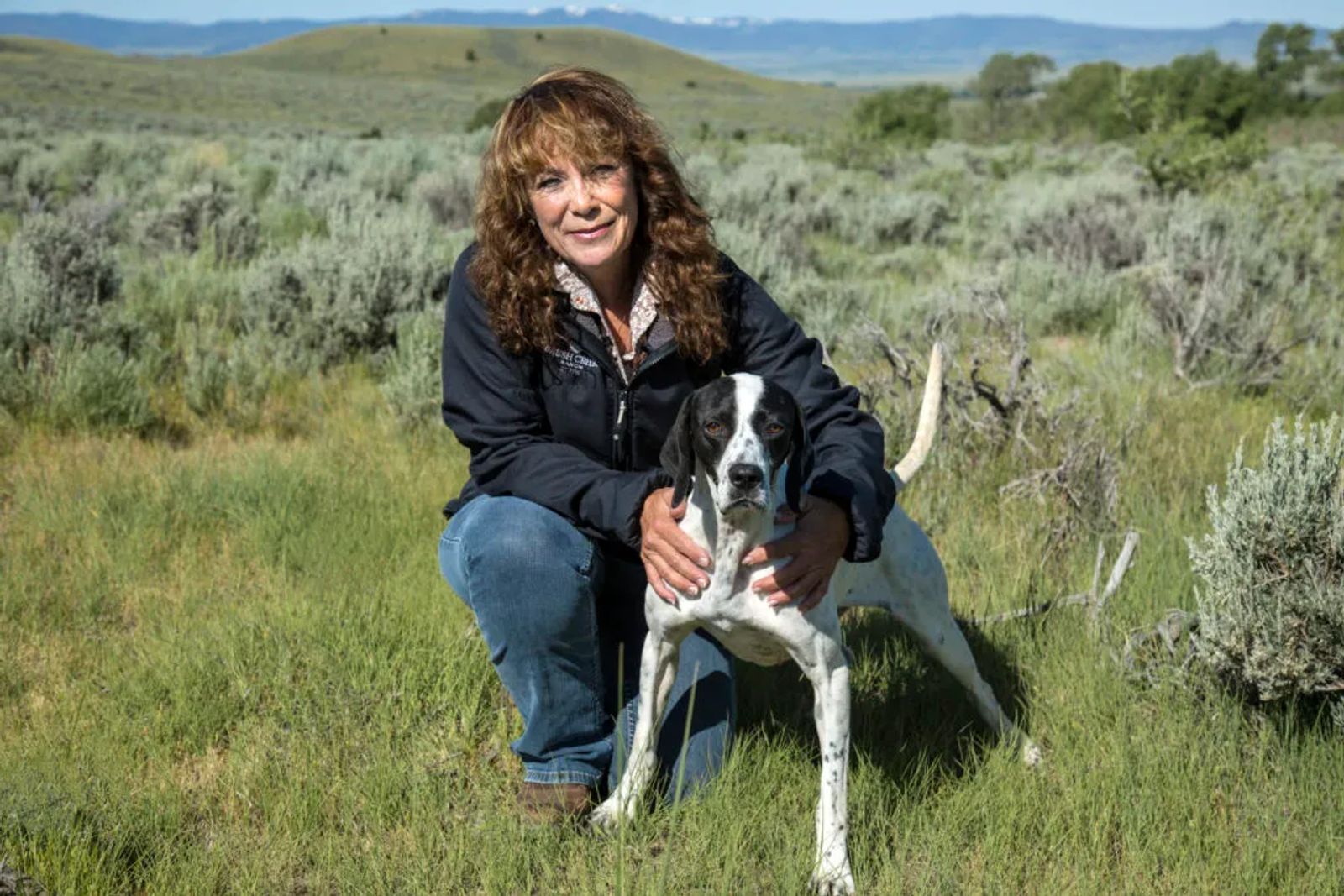 A hundred years from now, it will not matter the sort of house I lived in, what my bank account was, or the car I drove…yet the world may be different by contributing to the improvement in life of the people, animals and creatures on this earth. Author Unknown
Mission Statement
Vickie Lamb Outdoors (VLO) & Timberline Media Productions are founded on the principle of providing sound educational, self-teaching and improvement-based media for animal training and care as well as delivering an intangible connection to the outdoors and spirituality in improving the quality of life for people and for animals.
Visions are to launch various content that the industry has continually requested: material on raising puppies, training stages, problem solving, hunting, and companion dog living. VLO utilizes this foundation to branch out and spawn advancement in content that enhances both human and animal life experiences through enrichment and fulfillment of practice and application, delivered by various media forms. Projects build upon hunting dog training principles, and encompass sound companion dog training, while drawing industry-wide unique parallelisms with working horse training methods and philosophies. These ground-breaking approaches are built upon a faith-based, healthy outdoor way of life.